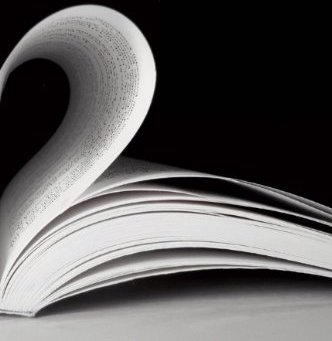 Ayache, The Blank Swan
October 19th 1987 was a day of huge change for the global finance industry. On this day the stock market crashed, the Nobel Prize winning Black-Scholes formula failed and volatility smiles were born, and on this day Elie Ayache began his career, on the trading floor of the French Futures and Options Exchange.
The Blank Swan is Elie's highly original treatise on the financial markets – presenting a totally revolutionary rethinking of derivative pricing and technology. It is not a diatribe against Nassim Taleb's The Black Swan, but criticises the whole background or framework of predictable and unpredictable events – white and black swans alike -, i.e. the very category of prediction.
In this revolutionary book, Elie redefines the components of the technology needed to price and trade derivatives. Most importantly, and drawing on a long tradition of philosophy of the event, from Henri Bergson, to Gilles Deleuze, to Alain Badiou, and on a recent brand of philosophy of contingency, embodied by the speculative materialism of Quentin Meillassoux, Elie redefines the market itself against the common perceptions of orthodox financial theory, general equilibrium theory and the sociology of finance.
Download
Ayache_The Blank Swan.pdf
Ayache_The Blank Swan.txt
Ayache_The Blank Swan.html
Ayache_The Blank Swan.jpg
Ayache_The Blank Swan.zip