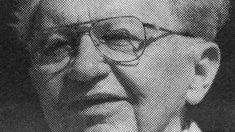 Barasch, Theories of Art, 1: From Plato to Winckelmann
Theories of Art offers a thorough-going analysis and reassessment of major trends in European art theory and the development of that theory from the time of Plato to the early eighteenth century.
Moshe Barasch argues that although art theory may have changed in intellectual outlook and artistic aims during the pre-modern period, the different attitudes and traditions were so intricately interwoven that they could not be separated from one another. He then shows how and why art theory broke into several disciplines in the 18th century.
Download
Barasch_Theories of Art.pdf
Barasch_Theories of Art.txt
Barasch_Theories of Art.html
Barasch_Theories of Art.jpg
Barasch_Theories of Art.zip