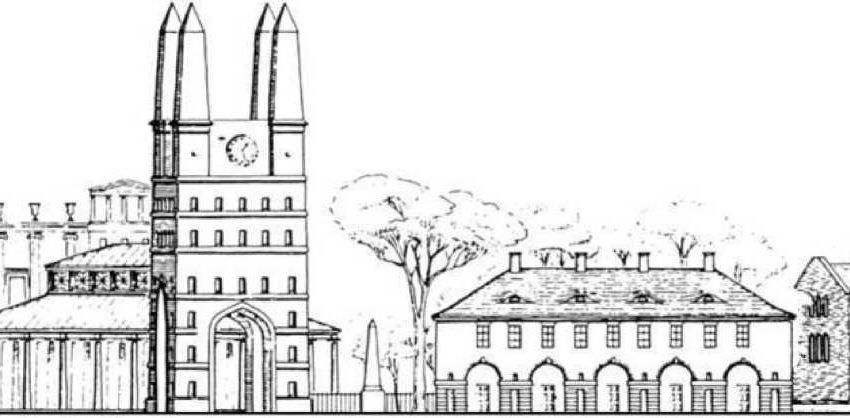 Krier, The Architecture of Community
Leon Krier is one of the best-known—and most provocative—architects and urban theoreticians in the world. Until now, however, his ideas have circulated mostly among a professional audience of architects, city planners, and academics. In The Architecture of Community, Krier has reconsidered and expanded writing from his 1998 book Architecture: Choice or Fate. Here he refines and updates his thinking on the making of sustainable, humane, and attractive villages, towns, and cities. The book includes drawings, diagrams, and photographs of his built works, which have not been widely seen until now.
With three new chapters, The Architecture of Community provides a contemporary road map for designing or completing today's fragmented communities. Illustrated throughout with Krier's original drawings, The Architecture of Community explains his theories on classical and vernacular urbanism and architecture, while providing practical design guidelines for creating livable towns.
The book contains descriptions and images of the author's built and unbuilt projects, including the Krier House and Tower in Seaside, Florida, as well as the town of Poundbury in England. Commissioned by the Prince of Wales in 1988, Krier's design for Poundbury in Dorset has become a reference model for ecological planning and building that can meet contemporary needs.
Download
Krier_The Architecture of Community.pdf
Krier_The Architecture of Community.txt
Krier_The Architecture of Community.html
Krier_The Architecture of Community.jpg
Krier_The Architecture of Community.zip