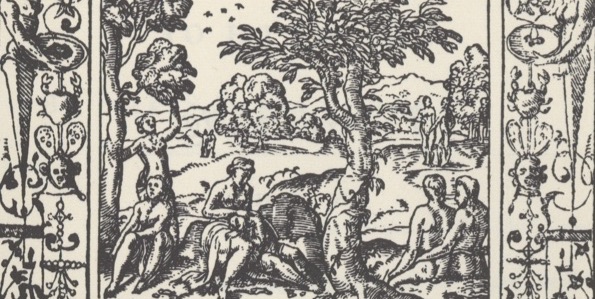 Levin, The Myth of the Golden Age in the Renaissance
The ancient myth of a primordial era of innocence and abundance, first described by Hesiod (about 800 B.C.) as the golden age of mankind lived on in Greek philosophy and pastoral lyric. It influenced Latin literature and gave rise in the fifteenth and sixteenth centuries to the bucolic genre: a vogue, spreading from Italy over Spain, Portugal, France to England, of stylized love-stories of shepherds and shepherdesses disporting themselves in this age of gold.
In devoting himself to an investigation of the golden age myth, Levin does not limit himself to the Renaissance, in spite of the title of his study. The special merit of his contribution consists in his exploring the relevance of somehow the entire range of human experience to the concept of the golden age.
Download
Levin_The Myth of the Golden Age in the Renaissance.pdf
Levin_The Myth of the Golden Age in the Renaissance.txt
Levin_The Myth of the Golden Age in the Renaissance.html
Levin_The Myth of the Golden Age in the Renaissance.jpg
Levin_The Myth of the Golden Age in the Renaissance.zip