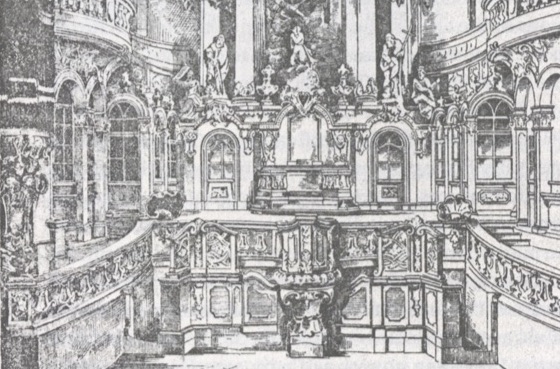 Levy, Baroque and the Political Language of Formalism (1845 – 1945): Burckhardt, Wölfflin, Gurlitt, Brinckmann, Sedlmayr
This study in intellectual history places the art historical concept of the Baroque amidst world events, political thought, and the political views of art historians themselves. Exploring the political biographies and writings on the Baroque (primarily its architecture) of five prominent Germanophone figures, Levy gives a face to art history, showing its concepts arising in the world. From Jacob Burckhardt's still debated "Jesuit style" to Hans Sedlmayr's Reichsstil, the Baroque concepts of these German, Swiss and Austrian art historians, all politically conservative, and two of whom joined the Nazi party, were all took shape in reaction to immediate social and political circumstances.
A central argument of the book is that basic terms of architectural history drew from a long established language of political thought. This vocabulary, applied in the formalisms of Wölfflin and Gurlitt, has endured as art history's unacknowledged political substrate for generations. Classic works, like Wölfflin's Kunstgeschichtliche Grundbegriffe are interpreted anew here, supported by new documents from the papers of each figure.
Download
Levy_Baroque and the Political Language of Formalism (1845-1945).pdf
Levy_Baroque and the Political Language of Formalism (1845-1945).txt
Levy_Baroque and the Political Language of Formalism (1845-1945).html
Levy_Baroque and the Political Language of Formalism (1845-1945).jpg
Levy_Baroque and the Political Language of Formalism (1845-1945).zip