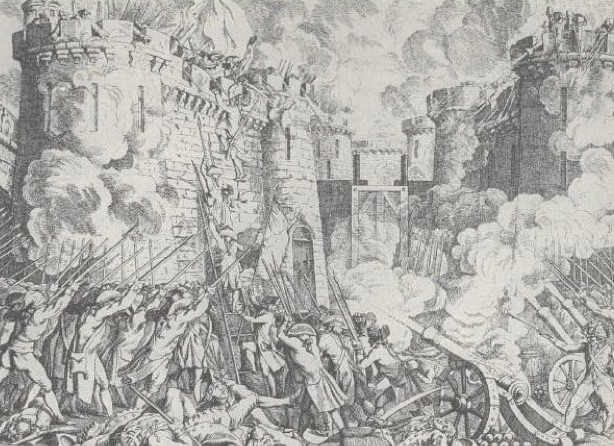 Lüsebrink & Reichardt, The Bastille a History of a Symbol of Despotism and Freedom
This book is both an analysis of the Bastille as cultural paradigm and a case study on the history of French political culture. It examines in particular the storming and subsequent fall of the Bastille in Paris on July 14, 1789 and how it came to represent the cornerstone of the French Revolution, becoming a symbol of the repression of the Old Regime. Lüsebrink and Reichardt use this semiotic reading of the Bastille to reveal how historical symbols are generated; what these symbols' functions are in the collective memory of societies; and how they are used by social, political, and ideological groups.
To facilitate the symbolic nature of the investigation, this analysis of the evolving signification of the Bastille moves from the French Revolution to the nineteenth century to contemporary history. The narrative also shifts from France to other cultural arenas, like the modern European colonial sphere, where the overthrow of the Bastille acquired radical new signification in the decolonization period of the 1940s and 1950s. The Bastille demonstrates the potency of the interdisciplinary historical research that has characterized the end of this century, combining quantitative and qualitative approaches, and taking its methodological tools from history, sociology, linguistics, and cultural and literary studies.
Download
Lüsebrink, Reichardt_The Bastille a History of a Symbol of Despotism and Freedom.pdf
Lüsebrink, Reichardt_The Bastille a History of a Symbol of Despotism and Freedom.txt
Lüsebrink, Reichardt_The Bastille a History of a Symbol of Despotism and Freedom.html
Lüsebrink, Reichardt_The Bastille a History of a Symbol of Despotism and Freedom.jpg
Lüsebrink, Reichardt_The Bastille a History of a Symbol of Despotism and Freedom.zip