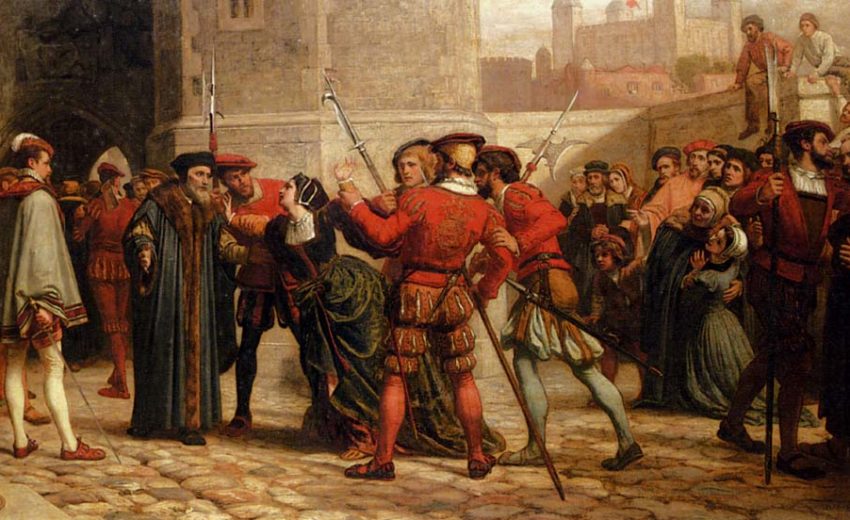 More, A Dialogue of Comfort Against Tribulation
A Dialogue of Comfort against Tribulation is a work that was written by St. Thomas More while imprisoned in the Tower of London in 1534.
Thomas More was imprisoned by King Henry VIII for refusing to swear to the Act of Succession (1534). He had been given writing materials in the early months of his imprisonment.
The Dialogue is set in the Kingdom of Hungary in 1528, between the invasions of Suleiman the Magnificent. It is a fictional dialogue between Vincent and his uncle, Anthony. The book begins with Vincent paying a visit to his uncle. He is terrified by the invasions of the Ottomans and seeks comfort from Anthony. Anthony tells him that comfort can only come from God. The Dialogue is a reflection on worldly power, the transience of pleasure, and the redemptive power of Jesus Christ. While it is a spiritual reflection, the treatment of themes of worldly power by a major political figure and humanist also characterizes it as a work of political thought.
Download
More_A Dialogue of Comfort Against Tribulation.pdf
More_A Dialogue of Comfort Against Tribulation.txt
More_A Dialogue of Comfort Against Tribulation.html
More_A Dialogue of Comfort Against Tribulation.jpg
More_A Dialogue of Comfort Against Tribulation.zip