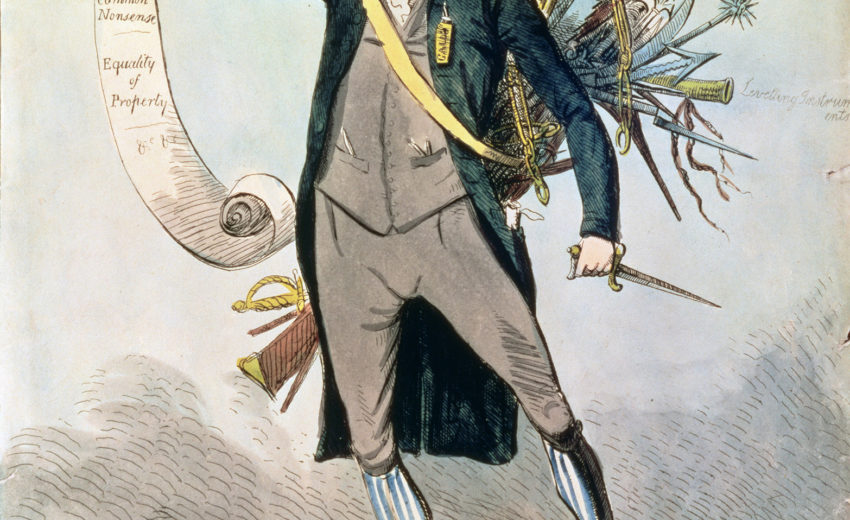 Paine, The Rights of Man
Rights of Man (1791), a book by Thomas Paine, including 31 articles, posits that popular political revolution is permissible when a government does not safeguard the natural rights of its people. Using these points as a base it defends the French Revolution against Edmund Burke's attack in Reflections on the Revolution in France (1790). It was published in two parts in March 1791 and February 1792.
Rights of Man concludes in proposing practical reformations of English government such as a written constitution composed by a national assembly, in the American mould; the elimination of aristocratic titles, because democracy is incompatible with primogeniture, which leads to the despotism of the family; a national budget without allotted military and war expenses; lower taxes for the poor, and subsidised education for them; and a progressive income tax weighted against wealthy estates to prevent the re-emergence of a hereditary aristocracy.
Download
Paine_The Rights of Man.pdf
Paine_The Rights of Man.txt
Paine_The Rights of Man.html
Paine_The Rights of Man.jpg
Paine_The Rights of Man.zip