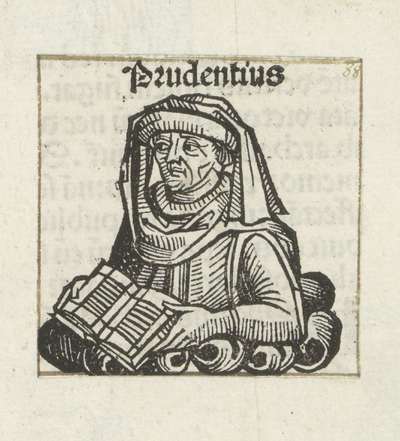 Prudentius, The Divinity Of Christ
Prudentius (Aurelius Prudentius Clemens) was born in 348 CE, probably at Caesaraugusta (Saragossa), and lived mostly in northeastern Spain, but visited Rome between 400 and 405. His parents, presumably Christian, had him educated in literature and rhetoric. He became a barrister and at least once later on an administrator; he afterwards received some high honor from Emperor Theodosius. Prudentius was a strong Christian who admired the old pagan literature and art, especially the great Latin poets whose forms he used. He looked on the Roman achievement in history as a preparation for the coming of Christ and the triumph of a spiritual empire.
The Divinity of Christ (Apotheosis) maintains the Trinity and attacks those who denied the distinct personal being of Christ.
Download
Prudentius_The Divinity Of Christ.pdf
Prudentius_The Divinity Of Christ.txt
Prudentius_The Divinity Of Christ.html
Prudentius_The Divinity Of Christ.jpg
Prudentius_The Divinity Of Christ.zip