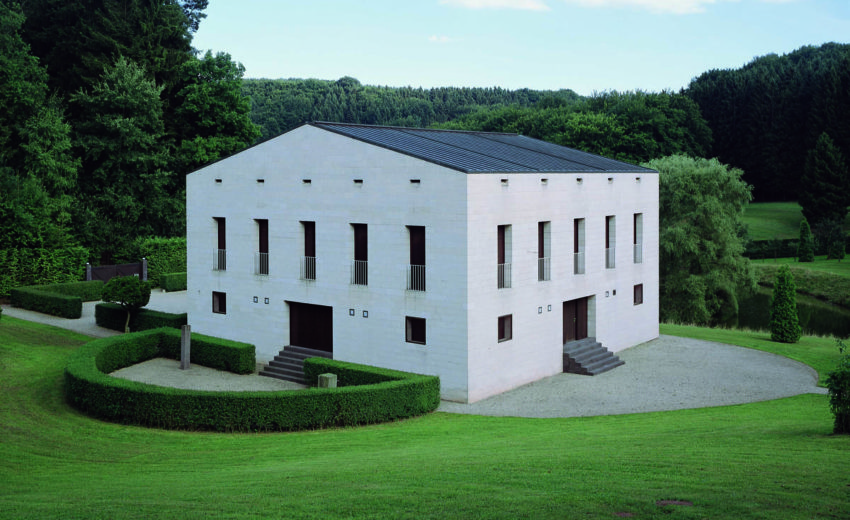 Riba Publishing, Palladian Design: The Good the Bad and the Unexpected
More than 400 years after his death, Andrea Palladio (1508-80) remains one of the most influential architects of all time. This catalogue explores how the design principles of Palladio have been interpreted, copied and re-imagined across time and continents in very different ways since his death, and how they continue to inspire architects today. It includes previously unexplored works that put Palladio in a new social context and brings out unexpected stories about the impact of his legacy on functionality and style. It also questions how a style and an approach to architecture that Palladio intended to be democratic is now associated with wealth.
Palladian Design: the Good, the Bad and the Unexpected provides classic catalogue entries which will expand on individual objects as well as bring new opinions and critical thinking to the subject matter through commissioned essays from a range of disciplines and perspectives. It combines the historical with the modern and contemporary, connecting the Palladio collection with contemporary practice and current research outside and within RIBA. It is thought-provoking and will stimulate debate amongst a specialist audience and capture the imagination of a non-specialist audience, providing them with new insight into Palladian design principle across time and place.
The catalogue includes the following essays:
-Palladio, Palladianism, Palladians by Guido Beltramini
-Palladianism: A Project of Radical Discontinuity by Pier Vittorio Aureli
-Cyma Recta: Palladianism and the Everyday by Daniel Maudlin
The catalogue accompanies the exhibition on Palladian Design that was on display in the Architecture Gallery at RIBA (from 9 September 2015 to 9 January 2016).
Download
Riba Publishing_Palladian Design The Good the Bad and the Unexpected.pdf
Riba Publishing_Palladian Design The Good the Bad and the Unexpected.txt
Riba Publishing_Palladian Design The Good the Bad and the Unexpected.html
Riba Publishing_Palladian Design The Good the Bad and the Unexpected.jpg
Riba Publishing_Palladian Design The Good the Bad and the Unexpected.zip