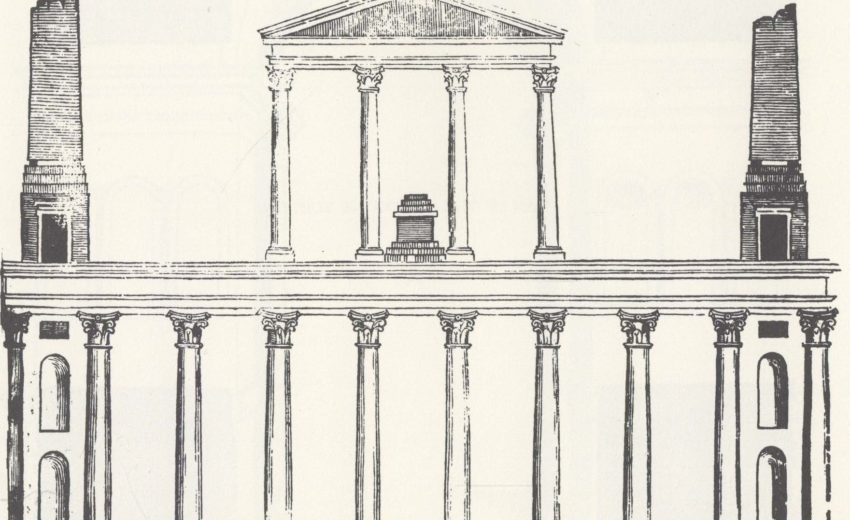 Serlio, Sebastiano Serlio on Architecture Volume 1
Sebastiano Serlio (1475-1554) was the most important architectural writer and theorist of the sixteenth century; despite this, his writings have been virtually inaccessible until now. This translation of Serlio's five-volume treatise—he died before publishing two further volumes—replaces the only other English version, one that was produced in 1611 from an inaccurate Dutch translation of the Italian original. Vaughan Hart and Peter Hicks, working directly from Serlio's own corrected editions, here provide new access to his highly influential treatise. Serlio introduced northern Europe to the principles of classical design. When Christopher Wren was building St. Paul's Cathedral and when John Wood designed the streets of Bath, for example, both architects had Serlio's books on hand.
Serlio begins with the rules of geometry and perspective, and continues with a description of the ornamental splendor of the baths, temples, arches, and palaces of ancient Rome. He includes advice on how to incorporate classical features into interior designs. In an innovative discussion of Tuscan, Doric, Ionic, and Corinthian columns, to which he added Composite, Serlio established a canon of Five Orders that held authority for over a century. He illustrates the use of these orders in twelve temple designs.
Serlio's attempt to codify the rules of a design language that utilized tradition while facilitating invention mirrors similar efforts by architects in the twentieth century to establish an architectural order through rules governing proportion and form. Serlio's beautiful woodcut illustrations are reproduced in this edition, which also includes a thorough introduction, commentary, and glossary of terms.
Download
Serlio_Sebastiano Serlio on Architecture Volume 1.pdf
Serlio_Sebastiano Serlio on Architecture Volume 1.txt
Serlio_Sebastiano Serlio on Architecture Volume 1.html
Serlio_Sebastiano Serlio on Architecture Volume 1.jpg
Serlio_Sebastiano Serlio on Architecture Volume 1.zip