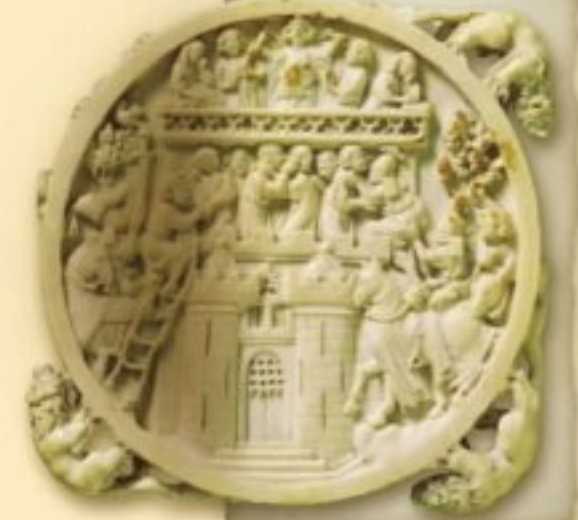 Whitehead, Castles of the Mind
For well over a thousand years, scholars exploited the potential of architecture for allegorical representation. Regardless of whether they were describing the characteristics of romantic love, the framework of the medieval education syllabus, the community of the church, the virginal body or the contemplative vocation, writers turned repeatedly to the trope of the textual building. What was it about architecture that enabled it to fulfill such diverse functions over such a long time-span?
Castles of the Mind identifies and traces two primary traditions of symbolic textual architecture – Christian and classicizing – from antiquity until the end of the Middle Ages. It charts the evolution of the architectural metaphor over time, in relation to social, political and religious contexts, and offers a wealth of information on secular and devotional allegory.
Christiania Whitehead suggests new ways of reading and evaluating major medieval texts, such as Chaucer's House of Fame and Gavin Douglas's Palis of Honoure, as well as reassessing the importance of many less well-known works. Castles of the Mind is a major new contribution to our understanding of the symbolic structures and ideological systems underpinning medieval literary and cultural representations.
Download
Whitehead_Castles of the Mind.pdf
Whitehead_Castles of the Mind.txt
Whitehead_Castles of the Mind.html
Whitehead_Castles of the Mind.jpg
Whitehead_Castles of the Mind.zip