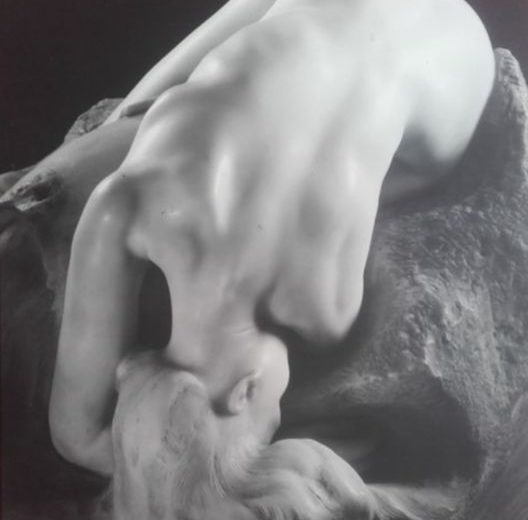 Aeschylus, The Suppliants
The fifty daughters of Danaus, collectively known as the Danaides (who make up the Chorus of the play), are fleeing with their father in an attempt to escape a forced marriage to their Egyptian cousins, the fifty sons of the usurping King Aegyptus, Danaus' twin brother.
When they reach Argos, Danaus and his daughters ask the kind but timid King Pelasgus for his protection. At first, he refuses, pending the decision of the Argive people on the matter, but the people of Argos agree to protect the fugitives, to great rejoicing among the Danaides.
Almost immediately, however, the fleet of Egyptian suitors is seen approaching, and a herald blusters and threatens the Danaides and attempts to force them to return to their cousins for marriage, finally resorting to attempts to physically drag them away. King Pelasgus intervenes and threatens the herald, interposing with an armed force to drive off the Egyptians and thereby save the suppliants. He entreats the Danaides to remain within the safety of the walls of the city.
The play ends with the Danaides retreating into the the safety of the Argive walls, as Danaus urges them to prayer and thanksgiving to the Greek gods, and to maidenly modesty.
Download
Aeschylus_The Suppliants.pdf
Aeschylus_The Suppliants.txt
Aeschylus_The Suppliants.html
Aeschylus_The Suppliants.jpg
Aeschylus_The Suppliants.zip