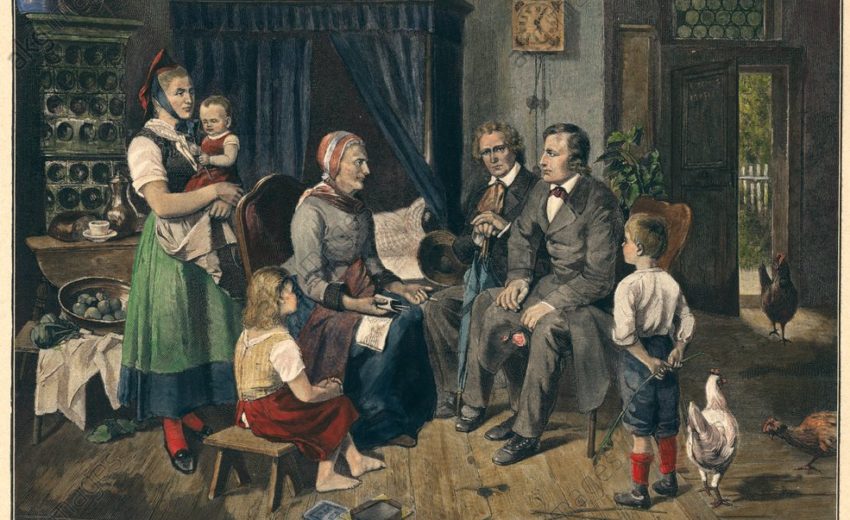 Grimm, Fairy Tales
When Jacob and Wilhelm Grimm set out to collect stories in the early 1800s, their goal was not to entertain children but to preserve Germanic folklore and the hard life of European peasants was reflected in the tales they discovered. However, once the brothers saw how the stories entranced young readers, they began softening some of the harsher aspects to make them more suitable for children.
A cornerstone of Western culture since the early 1800s, Grimm's Fairy Tales is now beloved the world over. This collection of more than 120 of the Grimms' best tales includes such classics as Cinderella," Snow White," Hansel and Grethel," Rapunzel," Rumpelstiltskin," Little Red Riding Hood," and The Frog Prince," as well as others that are no less delightful.
With the words "Once upon a time," the Brothers Grimm transport readers to a timeless realm where witches, giants, princesses, kings, fairies, goblins, and wizards fall in love, try to get rich, quarrel with their neighbors, and have magical adventures of all kinds and in the process reveal essential truths about human nature.
Download
Grimm_Fairy Tales.pdf
Grimm_Fairy Tales.txt
Grimm_Fairy Tales.html
Grimm_Fairy Tales.jpg
Grimm_Fairy Tales.zip