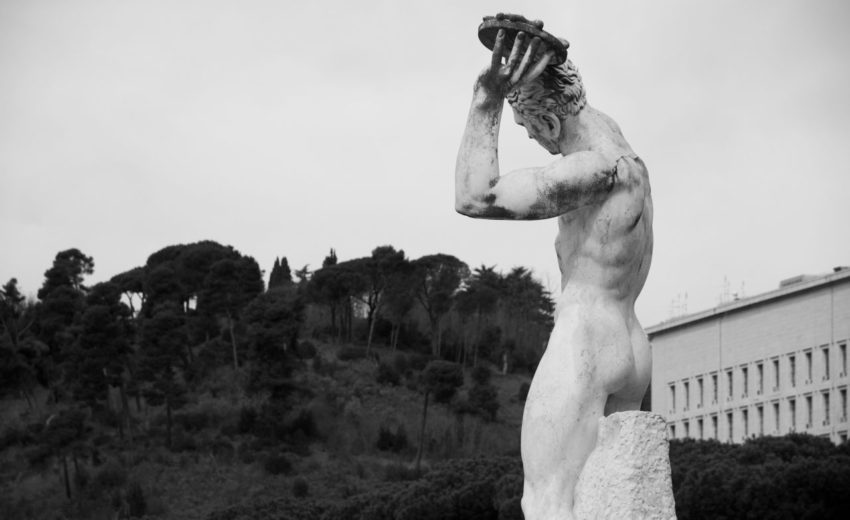 Lammer, Joose, The Codex Fori Mussolini
The year is 1932. In Rome, the Fascist leader Benito Mussolini unveils a giant obelisk of white marble, bearing the Latin inscription MVSSOLINI DVX. Invisible to the cheering crowds, a metal box lies immured in the obelisk's base. It contains a few gold coins and, written on a piece of parchment, a Latin text: the Codex fori Mussolini. What does this text say? Why was it buried there? And why was it written in Latin?
The Codex, composed by the classical scholar Aurelio Giuseppe Amatucci (1867-1960), presents a carefully constructed account of the rise of Italian Fascism and its leader, Benito Mussolini. Though written in the language of Roman antiquity, the Codex was supposed to reach audiences in the distant future. Placed under the obelisk with future excavation and rediscovery in mind, the Latin text was an attempt at directing the future reception of Italian Fascism.
This book renders the Codex accessible to scholars and students of different disciplines, offering a thorough and wide-ranging introduction, a clear translation, and a commentary elucidating the text's rhetorical strategies, historical background, and specifics of phrasing and reference. As the first detailed study of a Fascist Latin text, it also throws new light on the important role of the Latin language in Italian Fascist culture.
Download
Lammer_Joose_The Codex Fori Mussolini.pdf
Lammer_Joose_The Codex Fori Mussolini.txt
Lammer_Joose_The Codex Fori Mussolini.html
Lammer_Joose_The Codex Fori Mussolini.jpg
Lammer_Joose_The Codex Fori Mussolini.zip