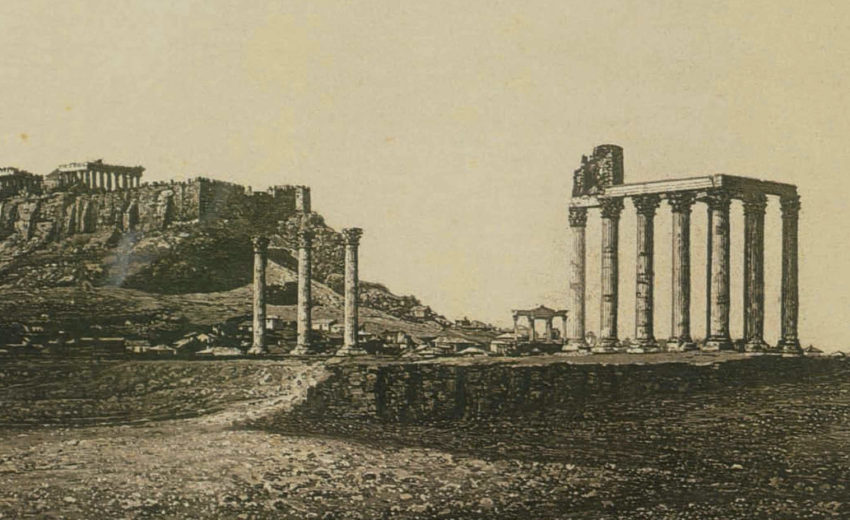 Lyons, Antiquity & Photography: Early Views of Ancient Mediterranean Sites
Following the invention of the daguerreotype and calotype processes in 1839, views of ruins, classical statuary, and the antiquities of the Mediterranean and the Orient were among the first images produced by pioneer photographers. The unique accuracy and immediacy of photographs fundamentally changed aesthetic and scholarly approaches to the artifacts of the past.
This groundbreaking book explores the intellectual underpinnings of the relationship between antiquity and photography in the period 1840-1880. Drawing on the extensive collections of the Getty Museum and the Getty Research Institute, this richly illustrated volume presents an introduction to the subject, followed by a detailed discussion of the influence of photography on archaeology, an analysis of the ways antiquity is depicted, and biographical studies of two major photographers, Joseph-Philibert Girault de Prangey and William James Stillman. Portfolios of works by Maxime Du Camp, John B. Greene, Francis Frith, Robert Macpherson, Adolphe Braun, and others appear between the essays.
Claire L. Lyons is collections curator at the Getty Research Institute; John K. Papadopoulos is professor of classics and archaeology at the University of California, Los Angeles; Lindsey S. Stewart is an independent photography consultant; and Andrew Szegedy-Maszak is professor of classical studies at Wesleyan University.
Download
Lyons_Antiquity & Photography: Early Views of Ancient Mediterranean Sites.pdf
Lyons_Antiquity & Photography: Early Views of Ancient Mediterranean Sites.txt
Lyons_Antiquity & Photography: Early Views of Ancient Mediterranean Sites.html
Lyons_Antiquity & Photography: Early Views of Ancient Mediterranean Sites.jpg
Lyons_Antiquity & Photography: Early Views of Ancient Mediterranean Sites.zip